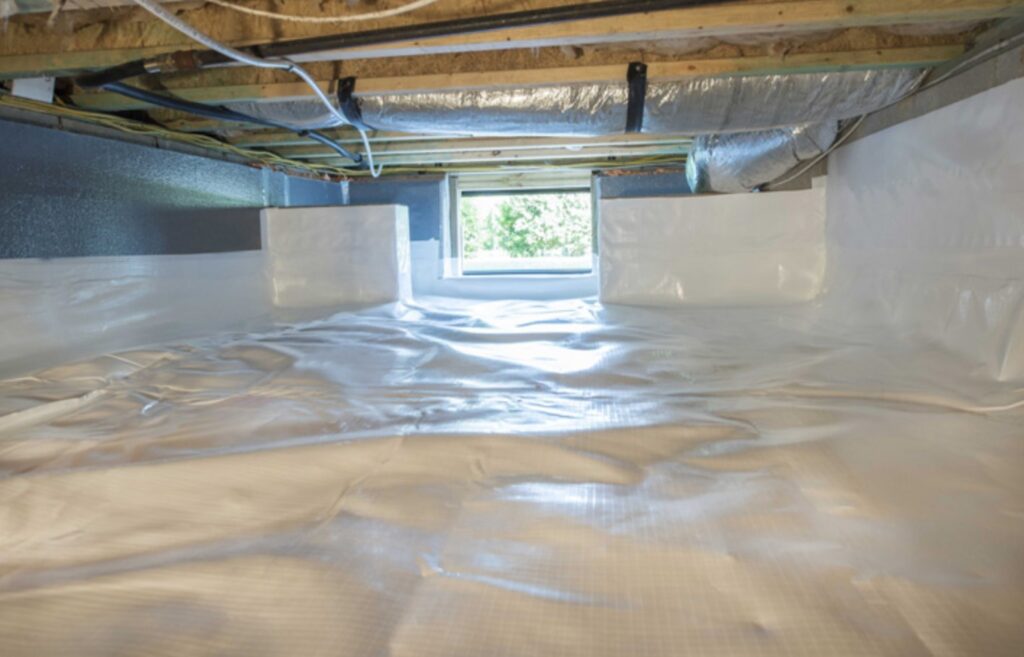 Keeping your crawl space neat and functional is of utter importance for the optimal safety of your home, so what you should do is dedicate your time and thought to fix any potential issues you might be experiencing with it. Whether you want to take care of it on your own or if you choose to hire a professional for the job will be up to you, however, the crawl space encapsulation is one of the best things you can do to make this particular area as functional as it can be.
No matter if you want to clean it by yourself or comfortably watch someone else go through the process from a safe distance, you might be wondering – what are all the benefits that I can gain from regularly maintaining the crawl space in my home? Fortunately, this is exactly what we'll discuss in this article today, so without further ado, let's take a closer look at the list of benefits:
Five General Benefits of Crawl Space Encapsulation
You'll Hinder Rodents and Insects from Nesting
A crawl space is not the most frequently visited room in your house, which is why most homeowners only remember it when things start getting complicated. Since these spaces are often in poor condition, it becomes a perfect nesting place for rodents, other unwelcome animal visitors, as well as insects. Hence, when you regularly maintain your crawl space, you'll be hindering all the rodents and insects from nesting and creating problems in your home.
Say 'Goodbye' to Mold and Mildew
When you decide to capsulize your crawl space, you'll forget everything about mold and mildew accumulation since the area would be insulated properly. Therefore, all the external factors won't have any impact on the inside of the capsule. This means that it'll also prevent any moisture from penetrating the crawl space, so it'll remain dry no matter what is happening outside of it. Additionally, since it'll be sealed, it'll prevent other issues as well.
It'll Make Your Home More Energy Efficient
By encapsulating your crawl space, the insulation of your entire house will get better, which is something that'll enable you to spend less energy on heating. It'll also keep your house colder for longer periods during the hot, summer days. Another important benefit of crawl space encapsulation is that it keeps your HVAC, air ducts, and water heater equipment under your home in better shape. How? Well, there will be no moisture present. Lastly, the value of your real estate property instantly grows because of all of the aforementioned benefits this investment enables.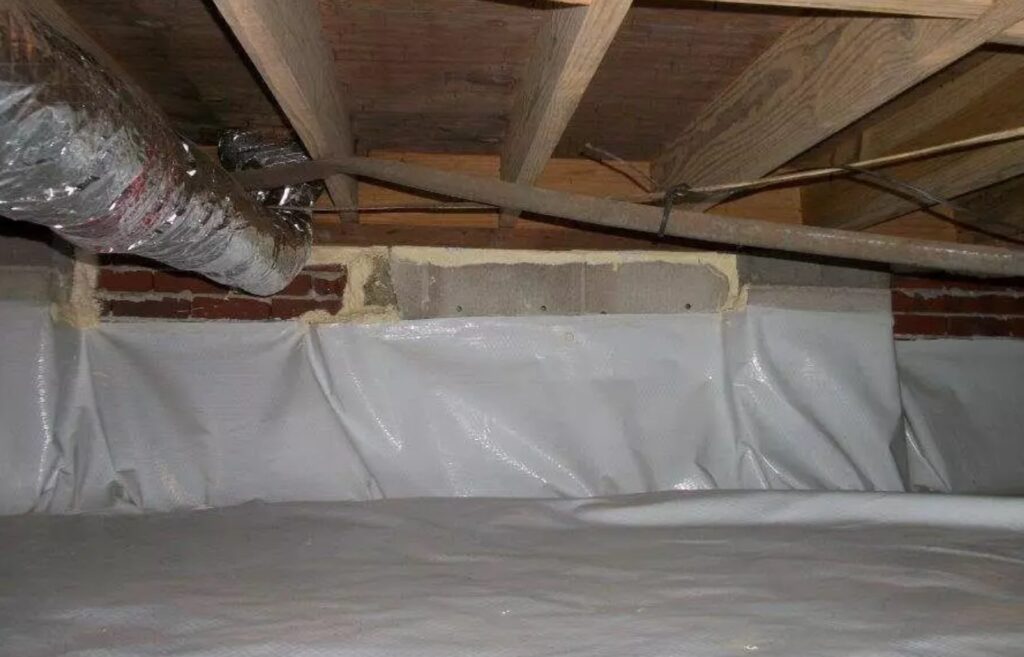 It'll Keep Your Floors Safe
Although a lot of people don't realize it, if moisture manages to seep into your floors, they can easily become rotten and in some cases, completely unstable. Eventually, you'll need to entirely replace the floors, which can cost thousands of dollars. However, since encapsulation hinders moisture from gathering, you won't have to worry about your floors getting damaged, instead, it'll prolong its life.
Your HVAC System Will Perform Better
Last on the list of benefits, but not least important is the fact that crawl space encapsulation can help you with keeping the air ducts protected from moisture and humidity. This means that by regularly maintaining your crawl space, you'll be able to prolong the life of your HVAC system as well.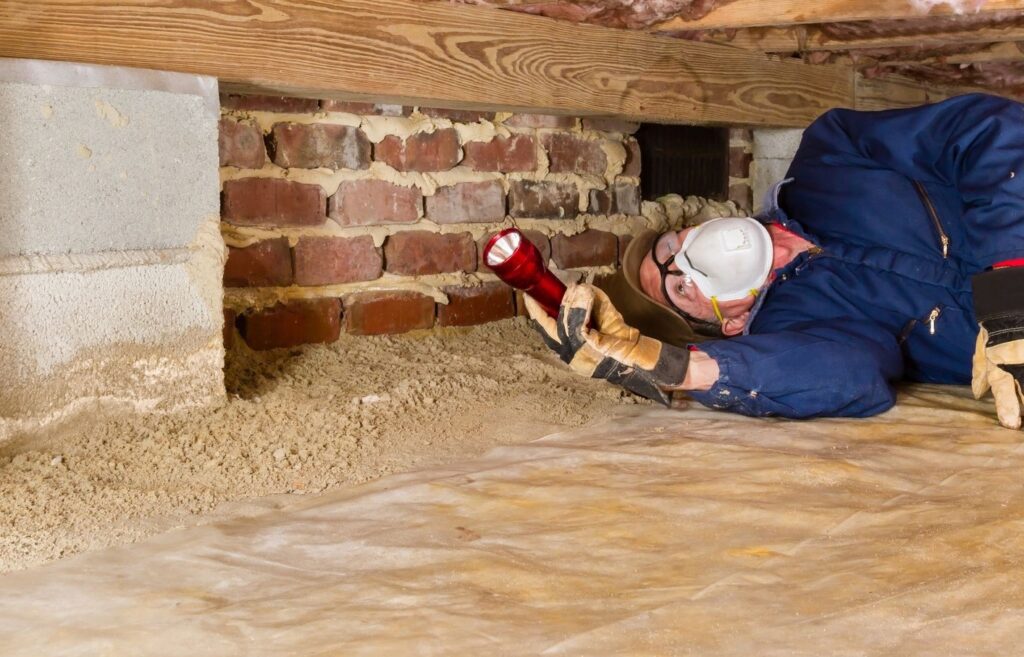 Five Benefits of Hiring a Professional for the Job
Although it might be a bit cheaper to do maintain it by yourself, hiring a professional might be more suitable, especially since you can ensure that everything is done correctly. Hence, the benefits of hiring a professional company for the job include:
It's Cheaper in The Long Run
Of course, anything that you do on your own will cost less, however, you must think about it in the long run. For starters, they'll have all the materials, tools, and equipment for the job, but you might not, which means that it might end up costing more to do it by yourself than to hire someone for the job. Besides this, they'll know exactly what must be done, which means that you can avoid making some mistakes that can end up costing you more.
You'll get a Warranty
When you hire a contractor and pay for their services what you should be provided with is a particular warranty for the work done. It should be silly not to expect quality service when you pay for it so if a company that you intend on working with does not give a warranty, you should continue your search until you find the one which does. Besides warranty, certain firms offer maintenance services for a certain period. On the other hand, if you opt for a DIY project you have no one else to address but yourself if the things turn out to be poorly done. That is not a problem if you are skilled in this type of craft, but if you are not, that can be quite burdensome, both for your pocket and your patience.
The Materials
Although you can visit your local hardware store and ask around which materials work best for crawl space encapsulation, the chances that you are going to get the most quality ones are not that high. Namely, it is the experience and years of working with different types of elements that give an advantage to a company that specializes in encapsulation. Also, the materials a company might be working with could be unavailable in regular stores, so you will not be able to purchase the best solution for your cause. Since the quality can make a difference, do bear this in mind when making the final decision.
You'll save a Lot of Time
No matter how skillful you might be, you will hardly do any better than the company for crawl space encapsulation. Knowing when things are going to happen, and even better, when they are going to be finished is a luxury you cannot give to yourself, and which specialized firms are obliged to do, or else they pay different penalties according to the contract you sign.
You Won't Need Any Effort
We would all agree that watching how things happen before our eyes are much more convenient than having to spend time in a cramped space, but ventures of this type cannot be realized without an effort. So, you will have to make sweat and stretch your back a few times if you want to make this work on your own. Surely, you can earn a new skill if you opt for the DIY option, but it does not come for free. On the other hand, opting for a professional service pains nothing else but your bank account.
Hopefully, the aforementioned guidelines will help you make a decision that suits your wants and needs best. Make sure you double-check all the possibilities and put everything on paper before making any moves. If you live within the central North Carolina area, you can also contact the crawl space professionals at Elite Moisture Solutions and they can help you determine if getting your crawl space encapsulated will be right for you.